Breezy Ultra Manual Chair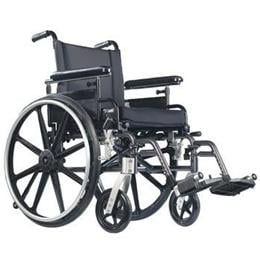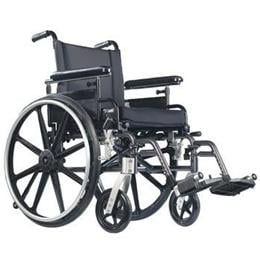 Continuing in a tradition of excellence established by the Breezy 500, 510, and 600, the Breezy Ultra 4 boldly steps forward as Sunrise Medical's premium new standard wheelchair. Ultra 4 establishes itself as an industry benchmark with a newly upgraded standard chair package and added options. Features such as an angle-adjustable backrest option, standard quick-release axles, and multiple seat-heights provide users with a chair that's easy to use, easy to adjust, and able to respond to changing needs.

All Breezy Ultra 4 chairs are designed standard with an aluminum frame. Aluminum frames reduce weight, maintain structural integrity, and resist corrosion better than traditional steel frames.

Built to meet the requirements of HCPCS code: K0004 Product Weight: Approx. 30 lbs. w/o footrests Product Width: 16in. - 20in. seat width Product Length/Depth: 16 in. - 18 in. seat depth Product Height: 15.5in. - 19.5in. seat-to-floor (standard frame)

Product Weight Capacity: 250 lbs.
Overall Width 26.5 in. for an 18 in. wide seat Caster Options 6 in., 8 in.