Inogen One G3 Portable Oxygen Concentrator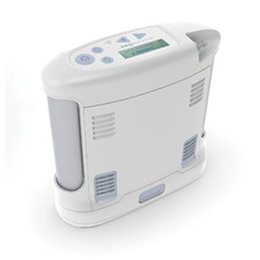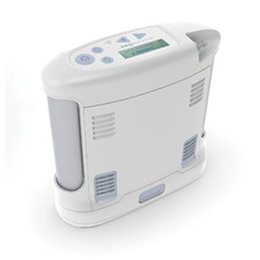 The New Inogen One G3 portable oxygen concentrator is the smallest and lightest concentrator that Inogen has ever offered, and comes with many of the great features of its predecessors! The Inogen One G3 oxygen concentrator is light enough to carry View more

The New Inogen One G3 portable oxygen concentrator is the smallest and lightest concentrator that Inogen has ever offered, and comes with many of the great features of its predecessors! The Inogen One G3 oxygen concentrator is light enough to carry with one hand and sustains a long battery life, meaning that you never again have to worry about changing tanks or running out of oxygen when you leave the house.

Freedom and mobility are made possible by the lightweight and smaller design of the Inogen One G3. It weighs just 4.85 pounds including a single battery, and it measures 8.75 inches in length, 3 inches in width, and 8.25 inches in height (includes single battery). Oxygen flow runs on a pulse dose delivery system, and has four flow settings to accommodate a majority of oxygen therapy patients.. Getting around no longer feels like a chore when you have the light and compact Inogen One G3 to take along with you on your journey.

The Inogen One G3 is intended for use everywhere, as it is your single solution oxygen concentrator. Use it at home and bring it on the road, you'll never need to switch over from your home oxygen to your portable oxygen. The same goes for daytime use and nighttime use: the Inogen One G3 is the single solution for both. And if you're traveling far distances, it is approved for air travel on all US airlines and on trains and boats. The Inogen One is Oxygen. Anytime. Anywhere ® and users have the portability and freedom to do what they want, when they want to do it, without burdens or constraints.
Product Specifications
INOGEN ONE G3 WEIGHT
4.8 POUNDS
Height
7.25 INCHES
Length
8.75 INCHES
Width
3.0 INCHES
OXYGEN FLOW SETTINGS
1-4
BATTERY LIFE (8 CELL)
UP TO 4.5 HOURS
BATTERY LIFE (16 CELL)
UP TO 9 HOURS
INOGEN ONE G3 WARRANTY
3 YEAR