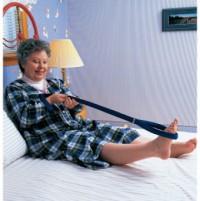 Aids for Daily Living
Blackburn's offers a wide array of products to help you live better while at home. We understand that one size does not always fit all so we try to offer the best products in the business to fit almost every need. Live life to its full potential with these aids for daily living.
Dressing Aids, Reachers, Cushions, Heating Pads, Bathing Aids, and much more
Unsure which product is right for you? Our trained staff will assist you in finding the proper products to meet your specific need.
Disclaimer: The products in this category are not inclusive of all manufacturers and/or products available, this list will change periodically due to availability. If you are having difficulty finding a product, please Contact Us. We look forward to assisting you.