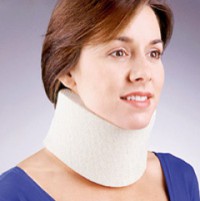 Braces & Supports
Age, injuries and surgery can all leave you needing braces and supports to complete day-to-day tasks. That's why your friends at Blackburn's offer a wide range of orthopedic braces and supports for most areas of your body. Live life better with Blackburn's!
Cervical (Neck), Wrists, Shoulder, Elbow, Knee, Angle and Back/Lumbar supports
Our staff will assist you in finding the proper products to meet your specific need.
Disclaimer: The products in this category are not inclusive of all manufacturers and/or products available, this list will change periodically. If you are having difficulty finding a product, please Contact Us. We look forward to assisting you.