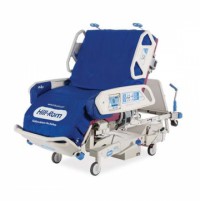 Hospital Bed / Full Electric
Blackburn's offers full electric hospital beds from leading manufacturers for institutional and home use. Full electric beds, low-height beds (for fall risk patients), and bariatric beds are available. Our staff will assist in finding the proper products to meet your specific need.
Disclaimer: The products in this category are not inclusive of all manufacturers and/or products available, this list will change periodically. If you are having difficulty finding a product, please Contact Us. We look forward to assisting you.