950 Finger Pulse Oximeter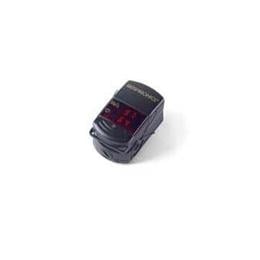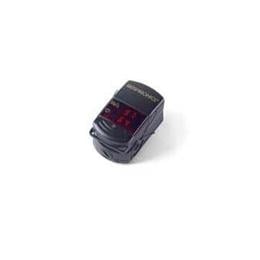 Weighing just two ounces, this durable, self-contained unit delivers an accurate pulserate and blood oximetry in just seconds. View more
Weighing just two ounces, this durable, self-contained unit delivers an accurate pulse rate and blood oximetry in just seconds. The auto on/off allows you to keep going without worrying about disconnecting. One-year warranty. Oxygen Saturation: 0 to 100%.
Features and Benefits:
Pulse Rate Range: 18 to 300
Pulses Per Minute Displays: 3-color Perfusion LED 2-digit LED Displays for SpO2 and Pulse Rate Oximetry.
Accuracy: SpO2 Accuracy 70-100% 2% (1 S.D.)
Heart Rate Accuracy: 3% 1 digit Alarms(Alkaline, NiCad or NIMH).
Product Specifications
Width
1.3"
Height
1.3"
Length
2.25"
Battery
2 AAA