Attends Pull-Ons Protective Underwear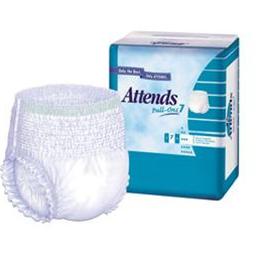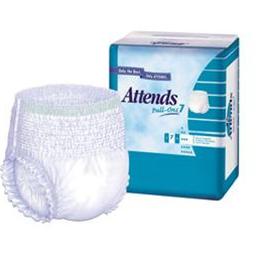 Heavy protection. Pull up and down just like regular underwear. Cloth-like stretch panels provide superior comfort and leakage barriers give added defense for preventing leaking. View more
Pull-ons are absorbent protective underwear that lets the user pull them on and off like regular underwear. This helps to make them more comfortable and discreet, and allows individuals to maintain independence. The cloth-like stretch panels provide superior comfort and the leakage barriers give added defense for preventing leaking.
How They Work:
Colored stitching indicates the front.
Tear-away sides offer an easy removal option.