Liko FreeSpan™ SR with Likorall Lift Motor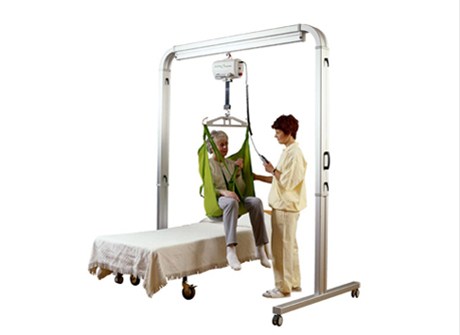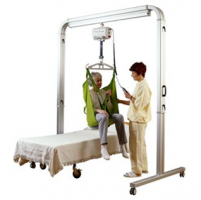 As a freestanding straight-rail lifting system, the FreeSpan SR offers the benefits of an overhead lifting system without the structural requirements making it a simple solution for transportation. View more
As a freestanding straight-rail lifting system, the FreeSpan SR offers the benefits of an overhead lifting system without the structural requirements. The Liko FreeSpan SR is a mobile overhead lift rail system that eliminates the need to affix the rails to the walls or ceiling. Tool-free assembly is another added bonus, and it only takes minutes to assemble! The Likorall 200 overhead lift motor with hand control can handle lifts from the floor as well as transfers to and from the bed and wheelchair making moving easy for both the patient and the caregiver.
Product Specifications
Furniture Clearance Needed
-1
Weight Capacity: 440
Available in 6.6 or 11.5 ft. overhead rail lengths
Lift rail height ranges from 88.6" to 100.4"