Harmar Pinnacle SL600HD Stair Lift (Heavy Duty)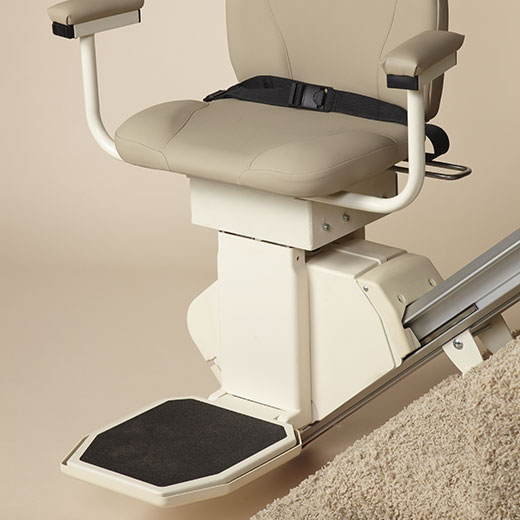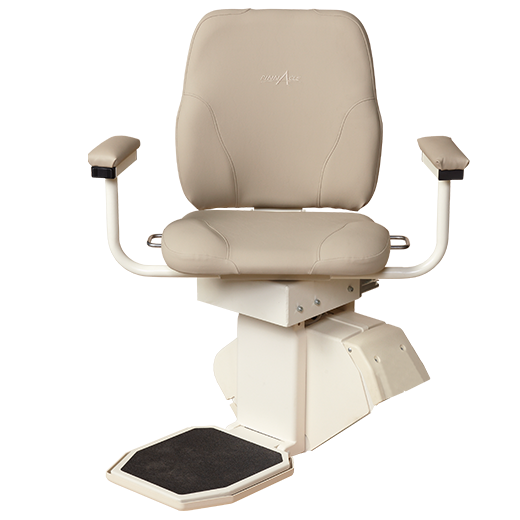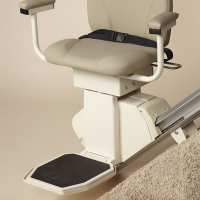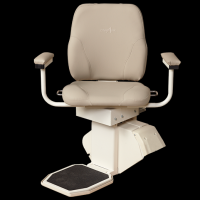 Pinnacle SL600HD boasts a 600 lb capacity with High backed, contoured 25" wide seat ensures comfort and support. turdy, stationary armrests and reinforced foot rest adds stability for safer transfer. It folds to 17" from the wall when not in use. View more

The Pinnacle SL600HD has earned its name and reputation for standing above the rest. Design, Form and Function come together to make Pinnacle the most reliable, durable, and sought after stair lift on the market.
What makes Pinnacle different? It's what you don't see, the patented Helical Worm Gear and reinforced Nylon Polymer Gear Rack. This innovative drive system eliminates maintenance, provides you savings with lower energy bills, and delivers a smooth, stable ride you can rely on.
Innovative SL600HD design for simple care and maintenance
Although exceptionally compact, Pinnacle SL600HD boasts a 600 lb capacity. High backed, contoured 25" wide seat ensures comfort and support. Sturdy, stationary armrests and reinforced foot rest adds stability for safer transfer. It folds to 17" from the wall when not in use. Safety sensors prevent the lift from running if the seat is not in the proper position or if something is blocking the stairway or track.
Product Specifications
Weight Capacity
600 lbs
Drive System
Nylon Polymer Helical Worm Gear
Folded Width
17" from wall
Power
24V DC (battery), Charger plugs into standard AC
Warranty
3 yrs parts, 10 yrs Worm Gear/Rack, 1 yrs battery
Optional Folding Rail - automatic, mechanical & continuous motion