JAY® Zip™ Kids Wheelchair Cushion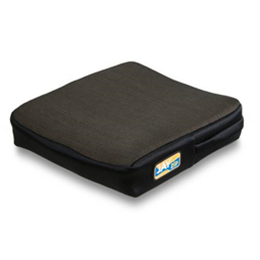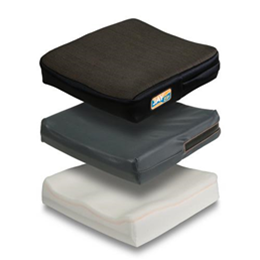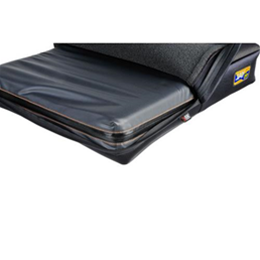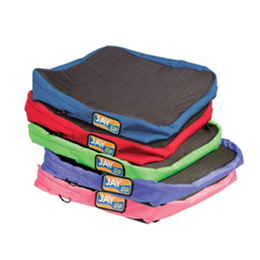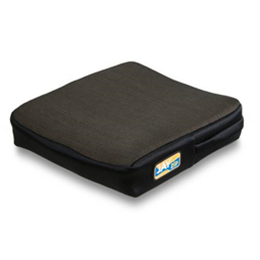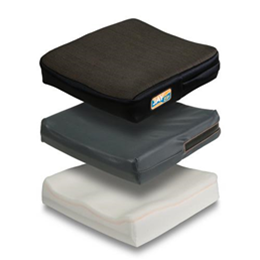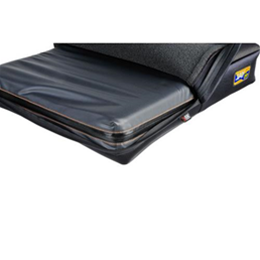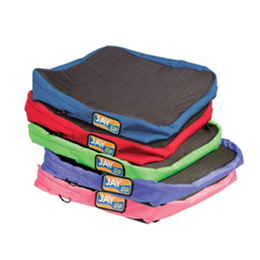 The JAY® Zip® Kids Wheelchair Cushion is wheelchair seating for kids that is anti-microbial, convenient, and comfortable skin protection and positioning cushion designed specifically for kids! View more
The JAY® Zip® Kids Wheelchair Cushion is wheelchair seating for kids that is anti-microbial, convenient, and comfortable skin protection and positioning cushion designed specifically for kids!

The Zip cushion's dual-layered foam base combines structural support and comfort. Typically, a child using an 8" wide cushion may require a slightly softer foam than a child using a 14" wide cushion. For this reason, the firmness of the Zip's foam base increases with the cushion width.

When it comes to pediatric mobility, every pound holds more weight. Because of their low body weights, children's independence is greatly impacted with every added pound. That's why JAY engineers designed the Zip to weigh as little as 1.2 pounds!.
Product Specifications
Product Type
Foam Cushion
Width Range
8" to 16"
Depth Range
8" to 18"
Product Weight
1.2 lbs.
Height
2.75 inches
Weight Capacity
165 lbs.
Base
Dual-Layered Contoured Foam
Inner Cover
Dartex® Coated Lycra® with Aquaguard Zipper
Outer Cover
X-Static® Silver Thread Stretch