M400 Corpus 3G Mid Wheel Power Wheelchair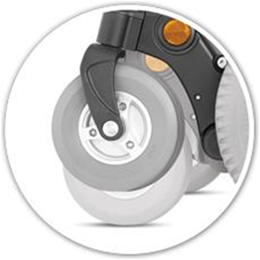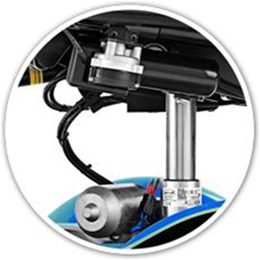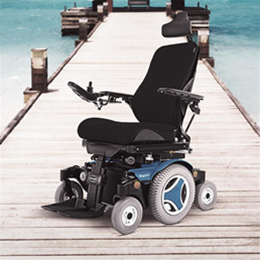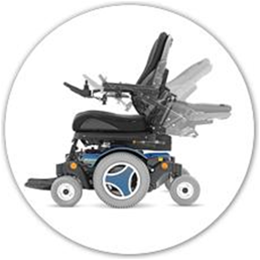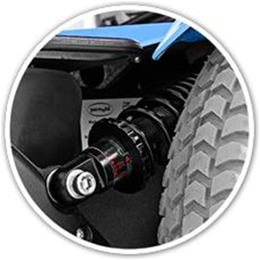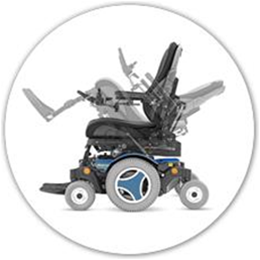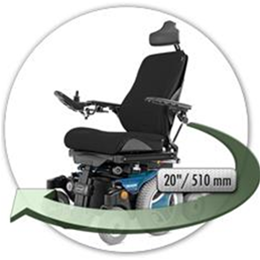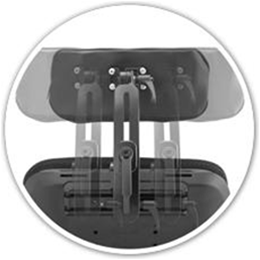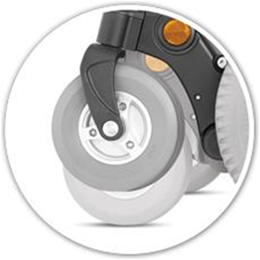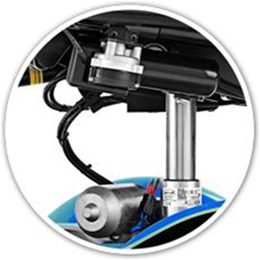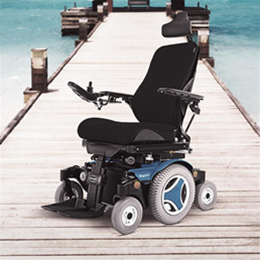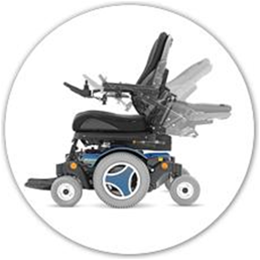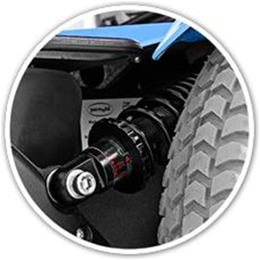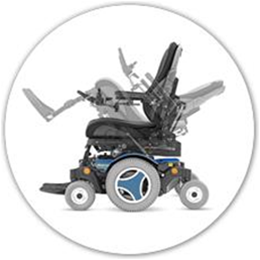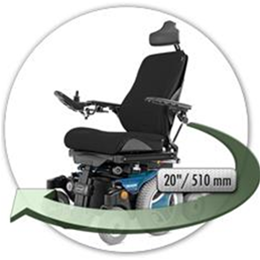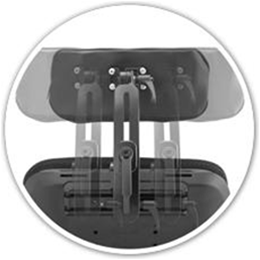 The M400 features the ground-breaking, patent-pending Climbing and Traction Link (CATLINK) system. CATLINK connects the drive wheels and casters and performs multiple functions, providing overall stability especially while climbing obstacles, travers View more
The M400 features the ground-breaking, patent-pending Climbing and Traction Link (CATLINK) system. CATLINK connects the drive wheels and casters and performs multiple functions, providing overall stability especially while climbing obstacles, traversing various terrains and exploring your world! The M400 boasts a tight 20" turning radius and comes with PG 120 amp R-Net electronics. The large 8" casters and flat-free drive tires with gel inserts help absorb shock, while the solid steel struts lessen the impact of lateral forces. Plus, the integrated drive and suspension system incorporates an oil-damped shock with a progressive tension spring, so performance can be adjusted to fit an individual's wide range of weight and lifestyle needs.

The M400 Corpus 3G Mid Wheel Power Wheelchair is available in many colors and fabric options. Call us for more information.
Product Specifications
Maximum Weight Capacity
300 lbs
Maximum Speed Options
7.5 MPH
Driving Range
13 Miles
Base Width
24"
Base Length
36.5"
Minimum Turning Radius
20"
Ground clearance
3"
Optional Seat Elevator
8"
Maximum Slope
9° Up / 9° Down
Armrest Pad Lengths
10", 13", 16"
Seat widths
17", 19", 21", 23"
Seat depths
14" - 22"
Backrest Heights
20", 23" - 28"