Platinum XL 5-Liter Oxygen Concentrator with SensO2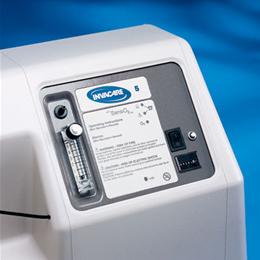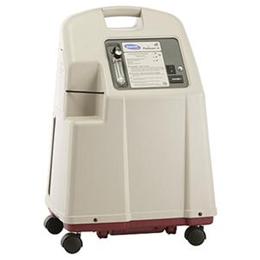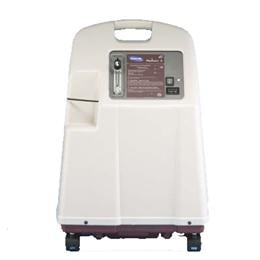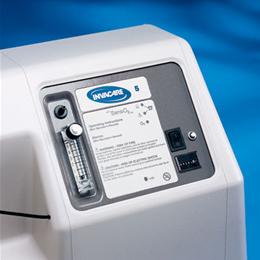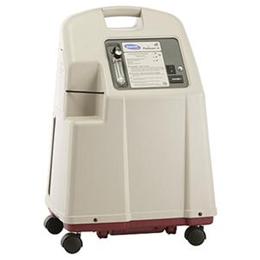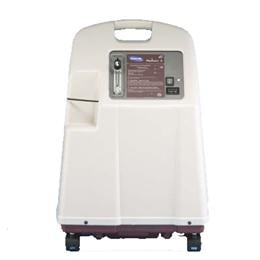 The Invacare Platinum XL concentrator features an upgraded compressor that extends the time before preventative maintenance is required by 40%. The unit features quiet operation, a top handle and bottom recesses for easy handling and side door access View more
The Invacare Platinum XL concentrator features an upgraded compressor that extends the time before preventative maintenance is required by 40%. The unit features quiet operation, a top handle and bottom recesses for easy handling and side door access for inlet filter maintenance and diagnostics. It is also compatible with the HomeFill Oxygen System (see Oxygen Miscellaneous), and comes with the SensO2 oxygen purity sensor.
The concentrator also features various alarms, monitors, and safety systems, such as a battery-free power-loss alarm, Sieve-GARD monitors which monitor sieve performance, a low flow alarm, and a Compressor 35 psi pressure-relief valve. Fitzsimmons offers the unit with Invacare's patented SensO2 oxygen monitor, which analyzes the purity of the oxygen.
Features:
Pressure-based system requires no timing adjustments
Self-diagnostic electronics minimize troubleshooting time
Quick access door provides easy access to inlet filter, humidifier adapter, and diagnostics display
Simplified P.M. schedule allows users to replace P.M. components as needed
One-piece hood is more durable than multi-piece cabinets
HomeFill compatibility
Spring-mounted compressor means reduced noise and low vibration, making for a quieter operation
5 Year Limited Warranty with no hour limit on the compressor
For additional product information, including advanced technical specifications, further features and benefits, and larger pictures with descriptions, click on the Product Detail PDF located below, under the Additional Resources tab.
Product Specifications
Oxygen output concentration levels
95.6% to 87% at all flow rates
Flow range
1/2 - 5L/min.
Maximum outlet pressure
5 +/- 0.5 psi
Sound level
50 dB average
Pressure relief mechanism operational
35 psi +/- 3.5 psi
Dimensions
18 3/8" x 26 3/8" x 14 3/8"
Product Weight
52 lbs.
Electrical Requirements
120 VAC +/- 10% (132 VAC/108 VAC) 60Hz
Rated current input
4.0 A