PR System One™ 60 Series BiPAP™ Auto Bi-Flex™ Machine with Heated Tube Humidifier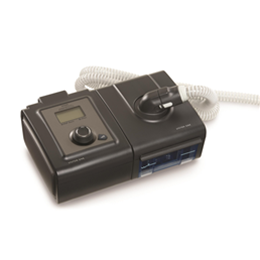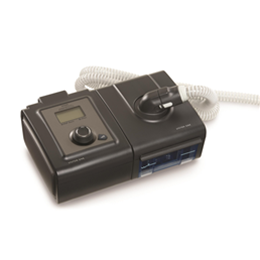 Respironics™ BiPAP™ Auto with Bi-Flex™ and Heated Tube Humidifier

Philips Respironics takes sleep apnea therapy to a new level with the System One™ 60 Series BiPAP Auto with Bi-Flex and Heated View more
Respironics™ BiPAP™ Auto with Bi-Flex™ and Heated Tube Humidifier

Philips Respironics takes sleep apnea therapy to a new level with the System One™ 60 Series BiPAP Auto with Bi-Flex and Heated Tube Humidifier. The BiPAP Auto with Bi-Flex machine combines System One's unique breathing emulation with Bi-Flex pressure relief technology as well as a complete heated humidification system.

Respironics' heated humidification system consists of a System One Humidification Control System, a heated humidifier and heated tubing for consistent humidification all the way to your mask. The heated tube maintains a consistent temperature the entire length of the tubing as well as reduces excessive condensation inside the tubing.

If you are looking for a comfortable sleep apnea therapy machine that you want to use, order this Philips Respironics System One 60 Series BiPAP Auto Bi-Flex Machine with Heated Tube Humidifier today!

System One BiPAP Auto Features:
Advanced Event Detection
Bi-Flex Pressure Relief
Mask Fit Check
Smart Pressure Ramp
Humidification Control System for Heated Humidifier
Heated Tube Humidifier
Respironics Heated Tubing
Removable Water Chamber
©2015 Philips Respironics. Used with permission.
Product Specifications
Pressure Range
4 to 25 cm H2O
Bi-Flex Pressure Relief Settings
0 to 3
Ramp Time
0 to 45 min. (5 min. increments)
Dimensions
7 In. L x 5.5 In. W x 4 In. H
Weight
3 lbs. (without humidifier)
Filters
Foam and Optional Ultra-Fine
Device Set-Up
LCD/Control Wheel/Push Button
Warranty
2 years (US Only)
Item #
DS760TS