PR System One™ 60 Series BiPAP™ autoSV Advanced Machine with Heated Humidifier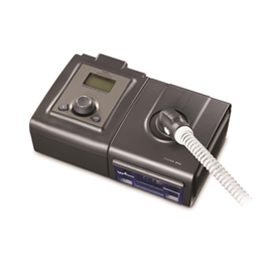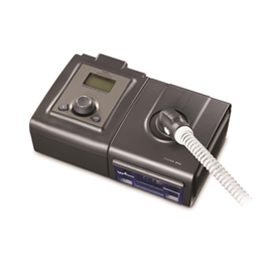 Respironics™ System One™ 60 Series BiPAP™ autoSV Advanced Machine with Heated Humidifier

Solutions for people with advanced sleep apnea such as Complex Sleep Apnea or Periodic Breathing (such as Chyne-Stokes View more
Respironics™ System One™ 60 Series BiPAP™ autoSV Advanced Machine with Heated Humidifier

Solutions for people with advanced sleep apnea such as Complex Sleep Apnea or Periodic Breathing (such as Chyne-Stokes respiration), Philips Respironics BiPAP autoSV Advanced Machine is here! Through market-leading servo ventilation technology, the BiPAP autoSV Advanced machine meets the needs of users with many of the same features of the BiPAP Auto with Bi-Flex™ machine.

This BiPAP autoSV Advanced machine also includes an integrated heated humidifier and System One humidification control system for additional relief of dry nasal and throat while on sleep apnea therapy.

System One BiPAP autoSV Features:
Advanced Event Detection
Encore patient management system
Bi-Flex Pressure Relief
Smart Pressure Ramp
Humidification Control System for Heated Humidifier
Ability to add a Heated Tube Humidifier
Removable Water Chamber
©2015 Philips Respironics. Used with permission.
Product Specifications
Pressure Range (EPAP)
4 to 25 cm H2O
Pressure Range (IPAP)
4 to 25 cm H2O
Bi-Flex Pressure Relief Settings
0 to 3
Ramp Time
0 to 45 min. (5 min. increments)
Dimensions
7 In. L x 5.5 In. W x 4 In. H
Weight
3 lbs. (without humidifier)
Filters
Foam and Optional Ultra-Fine
Device Set-Up
LCD/Control Wheel/Push Button
Warranty
2 years (US Only)