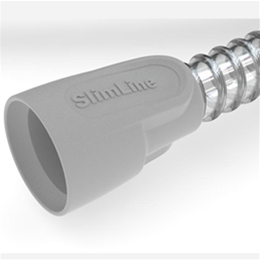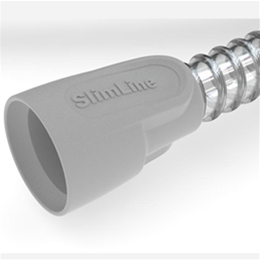 Smaller, slimmer & sleeker
Compared to most traditional tubing, the SlimLine tube is 40% lighter, 14% thinner and takes up 35% less space.
Never be "anchored" to the bed by your heavy tube again.You can move more in bed without View more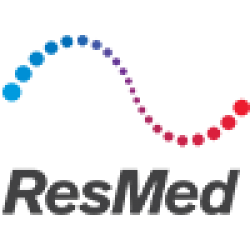 Smaller, slimmer & sleeker
Compared to most traditional tubing, the SlimLine tube is 40% lighter, 14% thinner and takes up 35% less space.
Never be "anchored" to the bed by your heavy tube again.You can move more in bed without creating mask leaks.
You can have the same tube length without the bulk.
The result :
Greater sleeping comfort.
Smart-fit cuff design.
The SlimLine also has a new smart-fit cuff design that makes it easier to attach and remove the tube.