Harmar Pinnacle SL300 Stair Lift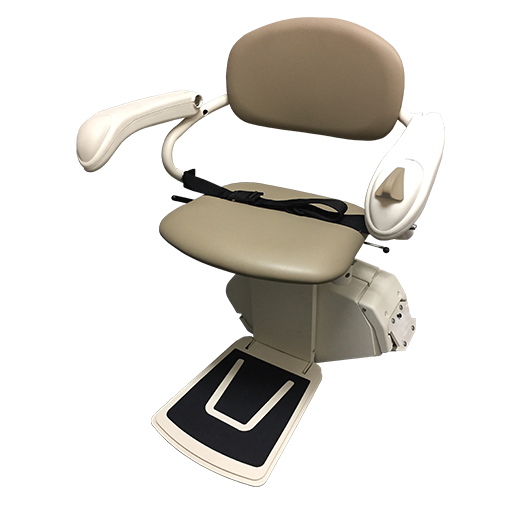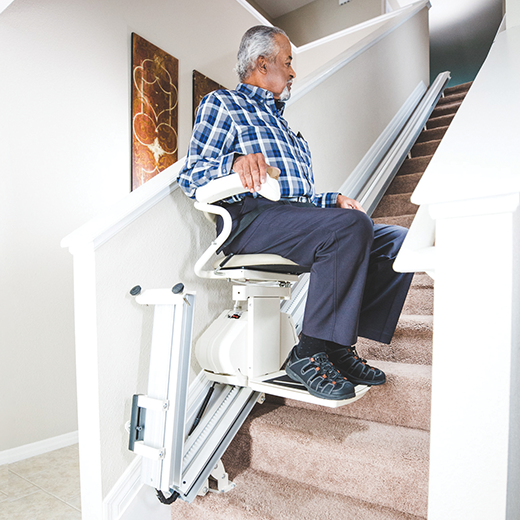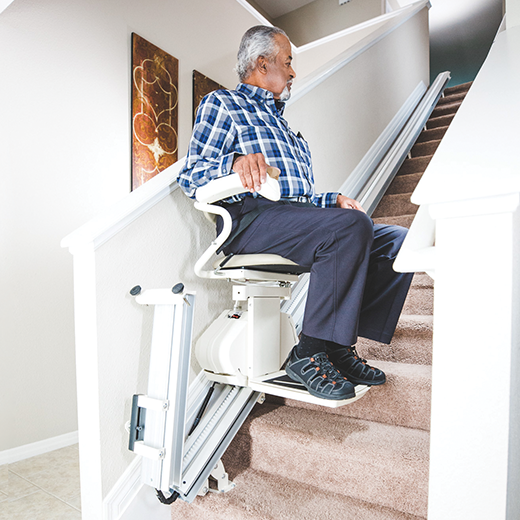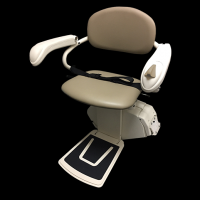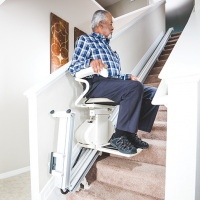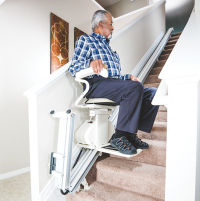 The SL300 gives you peace of mind knowing it's efficient motor offers extended performance during power loss, up to 40 trips up and down. Its patented Helical Worm Gear and Nylon Polymer Gear Rack provides a smooth and quiet ride. View more

The Pinnacle SL300 Stair Lift is competitively priced with plenty of value. Very compact, it runs smoothly, and requires little to no maintenance.
The Pinnacle Stair Lift has an established reputation as an industry leader for its innovative design, solid performance and reliability. It's patented drive system serves as the cornerstone that makes this stair lift different from all others on the market.
The over-sized worm gear offers greater stability
Lubrication free, keeps you, your stairs and even your pets free from a mess
Symmetrical design provides industry's most compact folded width
The SL300 gives you peace of mind knowing it's efficient motor offers extended performance during power loss, up to 40 trips up and down. Owners of this stair lift will enjoy a smooth stable ride due to its patented Helical Worm Gear and Nylon Polymer Gear Rack. Pinnacle is the most compact of stair lifts, folding closer to the wall so others can pass easily.
Product Specifications
Capacity
300 lb
Folded Width
11 inches
Drive System
Helical Worm Gear with Nylon Polymer Rack
Power
24V DC (Battery), Charger plugs into standard AC o
Safety Feature
Obstruction sensors, seat swivel lock, seatbelt
Warranty
2 yrs parts, 10 yrs Worm Gear/Rack, 1 yrs battery
Optional Folding Rail - automatic, mechanical & continuous motion
Folded width - 13 inches