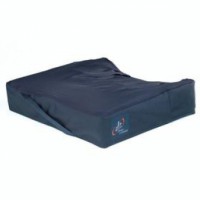 Seating & Positioning Cushions
Blackburn's Rehab Department offers a comprehensive list of seating and positioning cushions for manual and power wheelchairs. The products listed are made by leading manufacturers and endorsed by Blackburn's. Our staff will gladly assist you with the selection of the proper cushion providing a comfortable fit.
Disclaimer: The products in this category are not inclusive of all manufacturers and/or products available, this list will change periodically. If you are having difficulty finding a specific brand cushion, contact our Rehab Department in the Contact Us page. We look forward to assisting you.