AL100HD Heavy Duty Universal Scooter Lift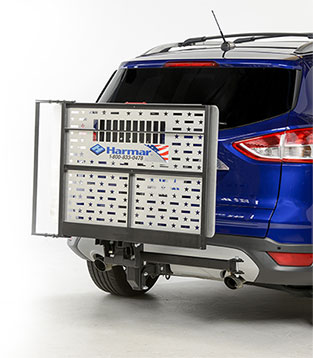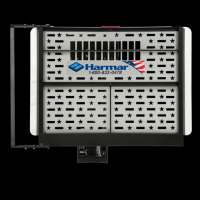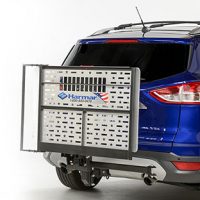 The AL100 Universal Scooter Lift is today's most popular outside scooter lift and is now available to accommodate 400 lbs. capacity in the model AL100HD. View more

Heavy Duty Universal Scooter Lift
The AL100 Universal Scooter Lift is today's most popular outside scooter lift and is now available to accommodate 400 lbs. capacity.
Features Harmar's Stars -N- Stripes aluminum deck design, dedicated to our veterans and commemorating Harmar's heritage as an American company.
This fully automatic lift offers simple, nearly effortless operation. The unique hold down foot automatically secures virtually any scooter without any necessary scooter modifications.
Product Specifications
Weight Capacity
400 lbs
Aluminum Deck Size
26.0" x 39", adjustable cradle extends up to 47"
Installed Weight
84
Hitch Height (Range)
5" - 18"
Warranty
3-Year Transferable
Carries virtually all scooters
Automatic hold down foot
No scooter modifications
Accommodates scooters with a wheelbase of up to 42
License plate mount included
Swing-away option available