AL300HD Heavy Duty Fusion Lift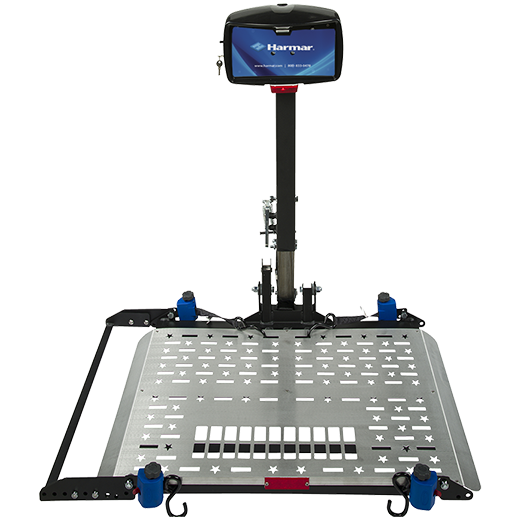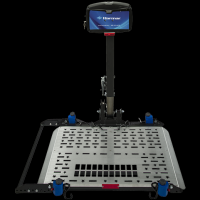 With the convenience and versatility of being able to carry both power chairs and scooters with one lift, the AL300HD Fusion Lift is great for anyone. View more

Heavy Duty Fusion Lift
Now with the capability to hold up to 400 lb., the AL300HD Fusion Lift offers the convenience and versatility to carry a power chair or scooter with one lift!
Featuring Harmar's Stars -N- Stripes aluminum deck, this design is dedicated to our veterans and commemorating Harmar's heritage as an American company.
Compatible with virtually all scooters and power chairs, safely secures the mobility device with four, easy-to-operate Q'Straint retractors. When empty, the platform automatically folds up and out of the way with the flip of a single switch.
Product Specifications
Lifting Capacity
400 lbs
Platform Size
27.5" x 39"; adjustable cradle extends up to 46"
Maximum Scooter Width
27 "
Maximum Scooter Wheelbase
42"
Installed Weight
82 lbs
Hitch Height (Range)
5" - 18"
Hitch Class
III or Greater
Warranty
3-Year Transferable
Carries virtually all scooters AND power chairs
4-Self-tensioning Q'Straint retractors
No scooter or power chair modifications
License plate mount included
Swing-Away option available