AL580 Automatic Lift for Large Mid-Wheel Power Chairs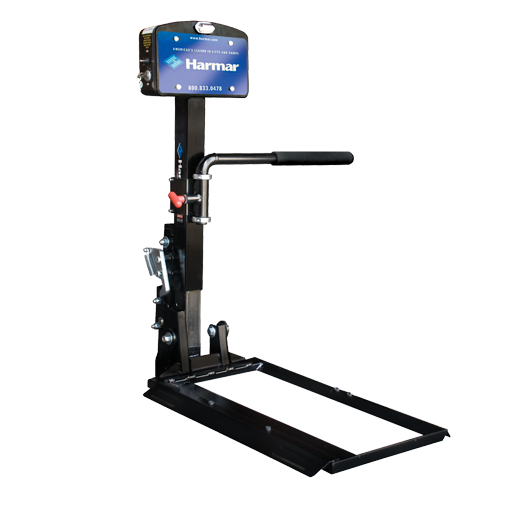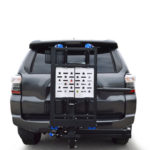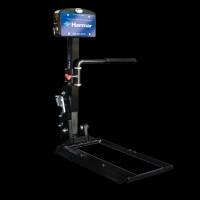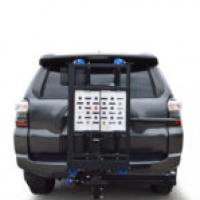 The lightest solution on the market provides more options! The AL580 is a compact, durable outside vehicle platform lift that safely and securely transports power wheelchairs. View more

Lift for Large Mid-Wheel Power Chairs
The lightest solution on the market provides more options! The AL580 is a compact, durable outside vehicle platform lift that safely and securely transports power wheelchairs.
The Stars-N-Stripes platform guards against road debris and an optional Swing-Away provides access to your vehicle's cargo area when not in use. The AL580-HDX is compatible with a variety of SUVs, Trucks, and Crossovers.
With a tidy and space-efficient rear profile, this lift has a highly desirable and understated presence on the vehicle exterior.
The AL580 is easy to operate and built to last for years of trouble-free use. Designed to meet the needs of consumers who need a quick, automatic securing option without making modifications to their power wheelchair, the stylish and compact detailing of this lift make it a most have for power wheelchair owners.
Product Specifications
Lifting Capacity
350 lb
Platform Size
27 "
Installed Weight
63 lbs
Hitch Class
II or III
Warranty
3-Year Transferable
4-Q'Straint Retractors plus Padded Hold-Down Arm secure Power Chair
27" (68.6 cm) wide usable space
Supports Heavy Mid-Wheel Power Chairs