Carex®: Compact Shower Stool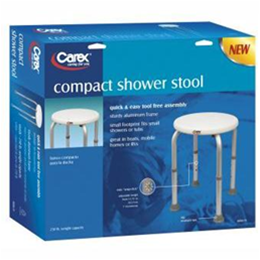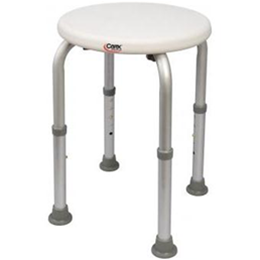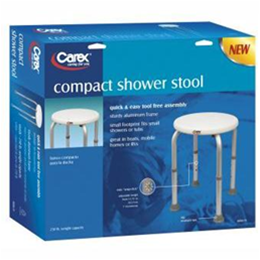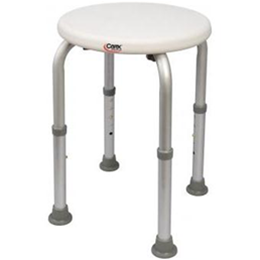 Ideal for narrow tubs and showers where a regular chair won't fit - making it great for use in RVs, boats or trailer homes. A rust-proof frame made of anodized aluminum provides years of dependable use. The 13" wide seat adjusts in height to provide a custom View more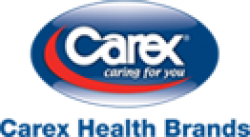 Ideal for narrow tubs and showers where a regular chair won't fit - making it great for use in RVs, boats or trailer homes. A rust-proof frame made of anodized aluminum provides years of dependable use. The 13" wide seat adjusts in height to provide a custom fit and features legs with slip-resistant rubber tips to grip the tub floor and provide a stable base. Tool-free assembly.
Other Features & Benefits
Height adjusts from 13.5" to 20.5". Weight capacity is 250 lbs.
Item Number: B600-TF
Specifications: 13.5"w x 13"d x 13"h
Product Specifications
Minimum Height
13"
Maximum Height
20 1/2"
Width
13 1/2"
Depth
13"
Maximum Weight
250 lbs.
Item Number
B600-TF